17.11 2016 Deep Sea Fishing Trip 24 hours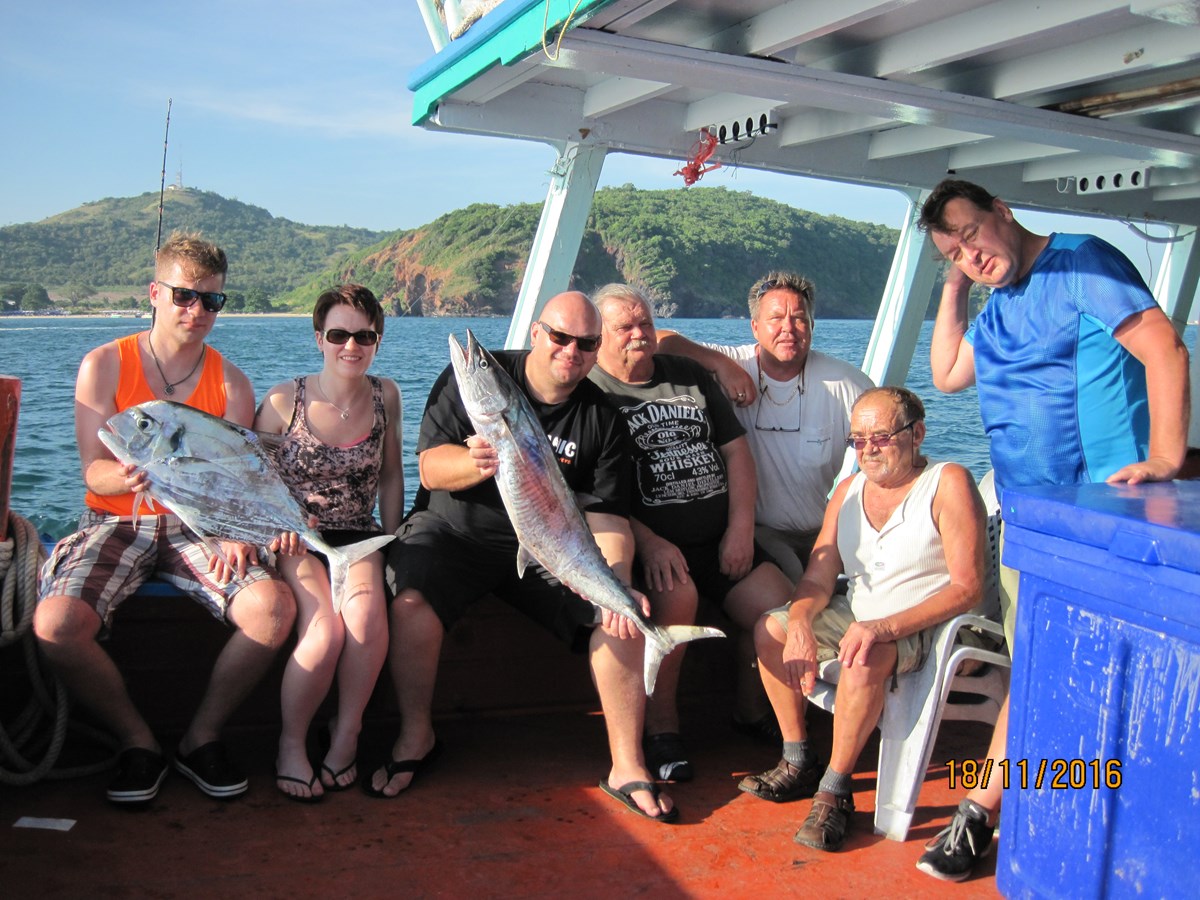 We left afternoon 17.11.2016 at Pattaya Bali Hi harbor. The ship full occupancy of 10 fishermen. Among them also a keen lady.
The trip was again successful. Weather conditions were favorable, the fishing was excellent (all fish not shown), and the food was great. ( Fried and smoked fish from day's catch ).
Fish what we got: - King Mackerel - African Pompano - Barracuda more than 20 pieces - Groupper 2pcs - Cavally 5 pcs - Shark 1 pc - Long Tom fish over 10 pcs - a lot of squid - a great kind of bottom fish more than 100 pieces.
Thank you to all participants! And those who could not join this trip. Don't worry ! Next trip on: Wednesday 07.12 2016 Wednesday 21.12 2016
The schedule of other Tours you will find the promotional image. Our own boat trips any day! Also snorkeling and island trips.